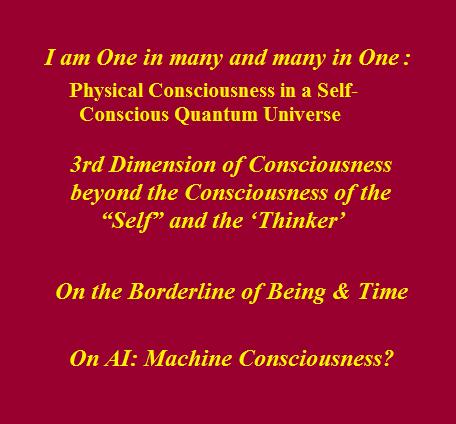 I am One in many and many in One: Physical Consciousness in a Self-conscious Quantum
Universe, 3rd Dimension of Consciousness beyond the Consciousness of the "Self" and the
'Thinker,' On the Borderline of Being & Time, On AI: Machine Consciousness?
Editors: Huping Hu, Ph.D., J.D. & Maoxin Wu, M.D., Ph.D.
Editor-at-Large: Gregory M. Nixon, Ph.D.
Purchase PDF Edition or Print Edition (ISBN: 1461046777)